Pop-Up at Portier
16 + 30 May 2023
30-40 people

︎ homemade
︎ fresh
︎ vegan

Pop-Up event out of fun.


16 May: Pho Chay
30 May: Bun Thit Chay




Birthday dinner for friends & family
1 April 2023
15 people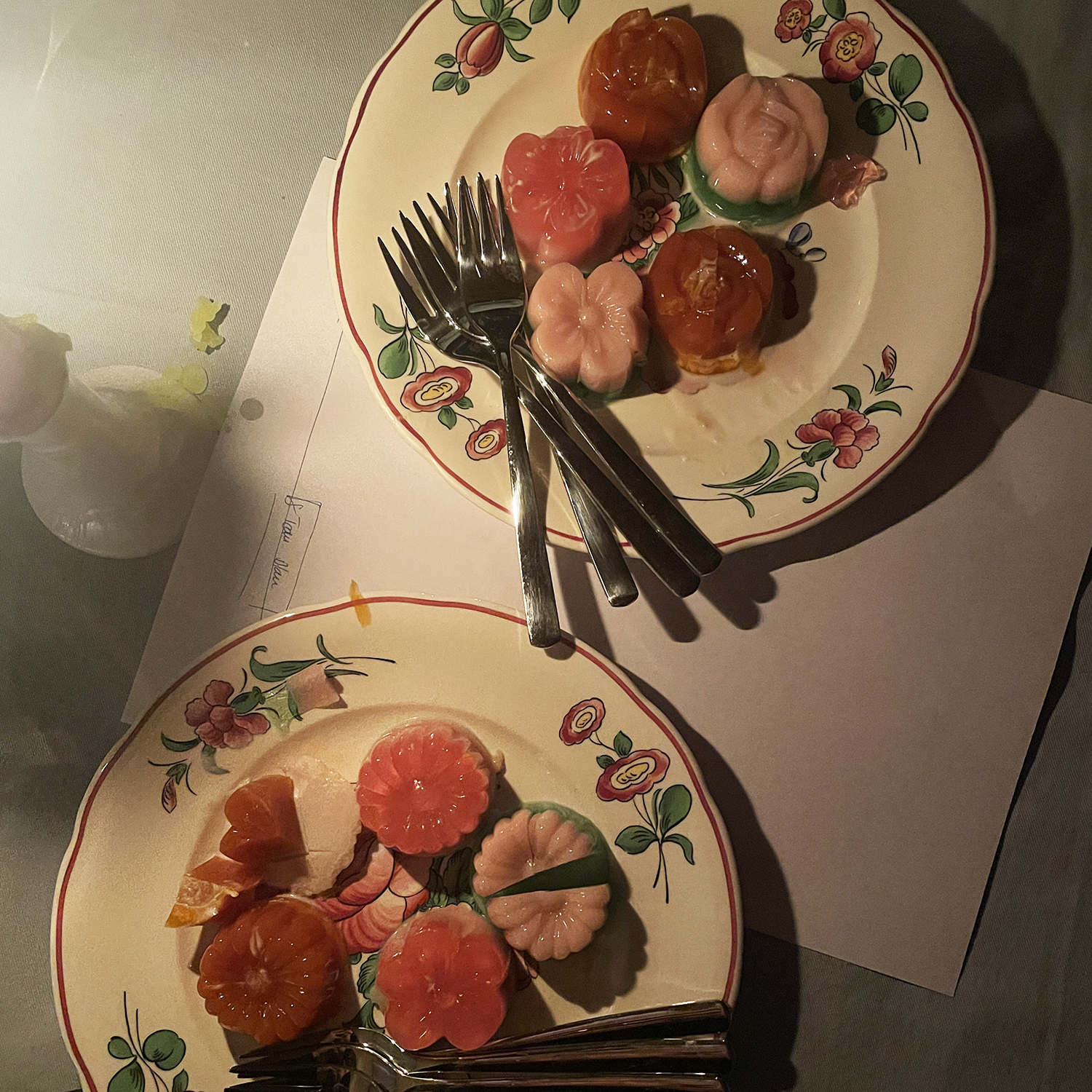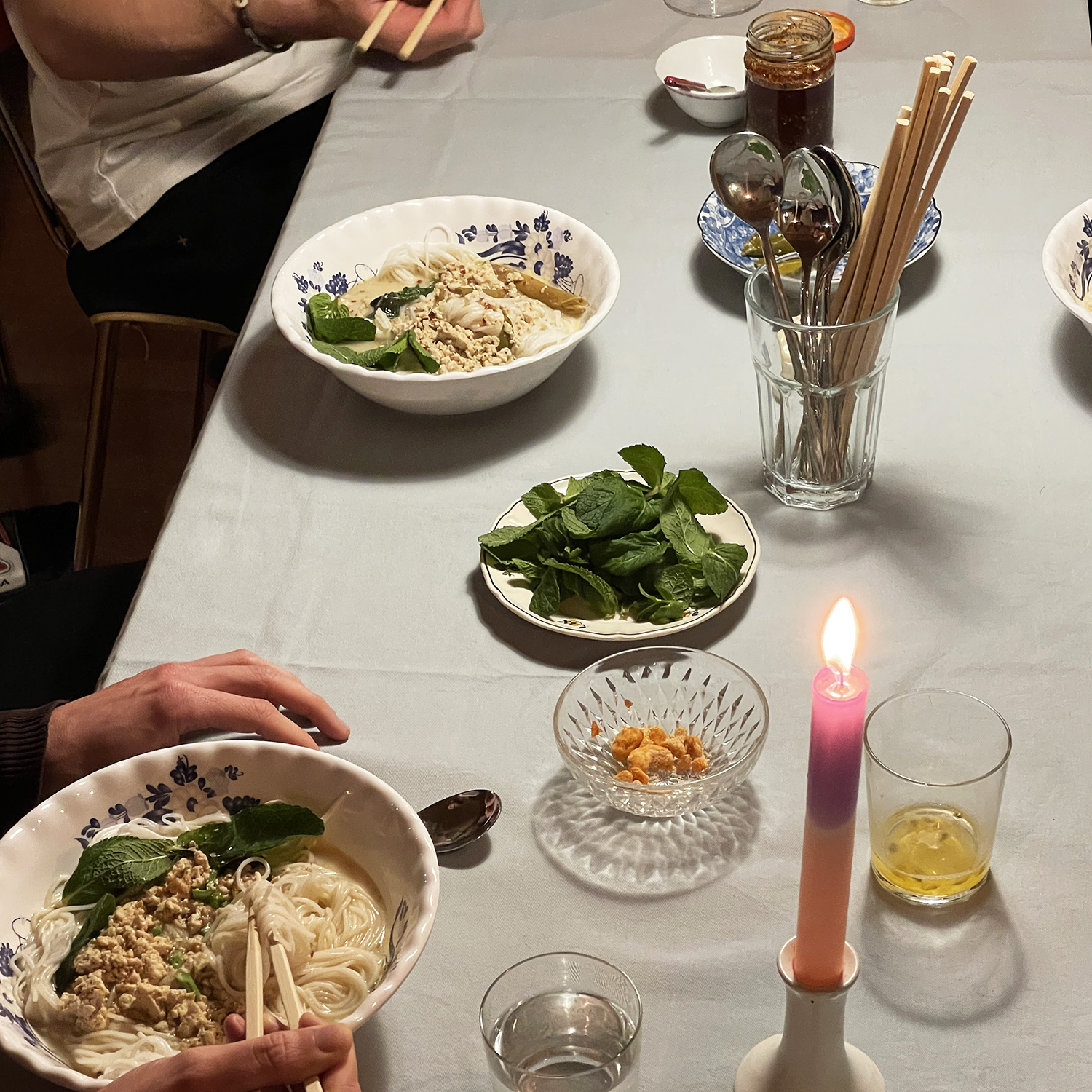 ︎ homemade
︎ fresh
︎ vegan
Hosting a birthday dinner party for friends and family.
1 snacks, snacks, snacks & homemade spring rolls

2 laotian coconut noodle soup with rice vermicellis, minced tofu, lots of lime leaves and lemongrass, topped off with fresh herbs
(family recipe! <3)

3 coconut agar jelly dessert in various colors and shapes

1 snacks, snacks, snacks & homemade chả giò
2 Bún lào chay
3 Thạch dừa

Private Dinner
28 Feb 2023
10 people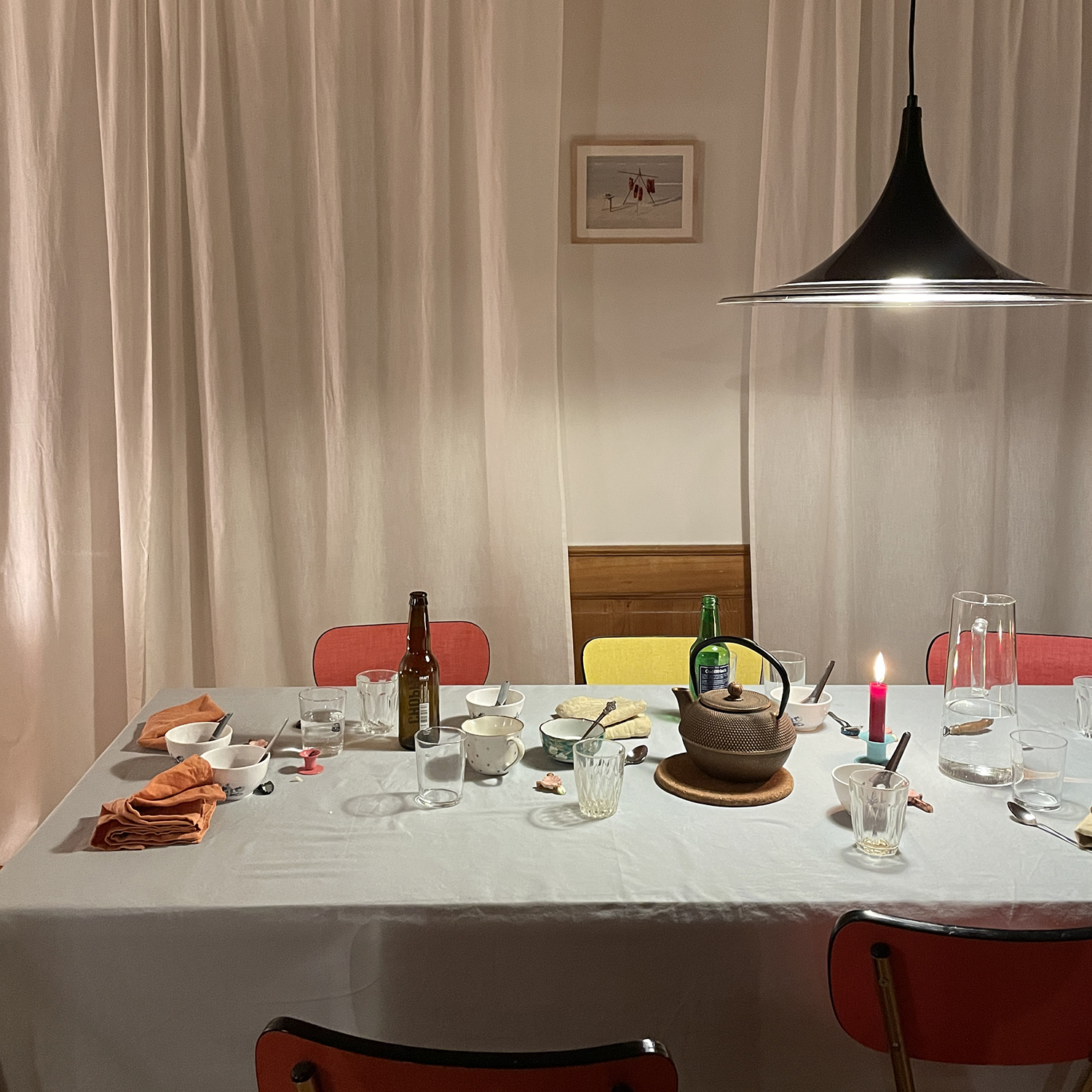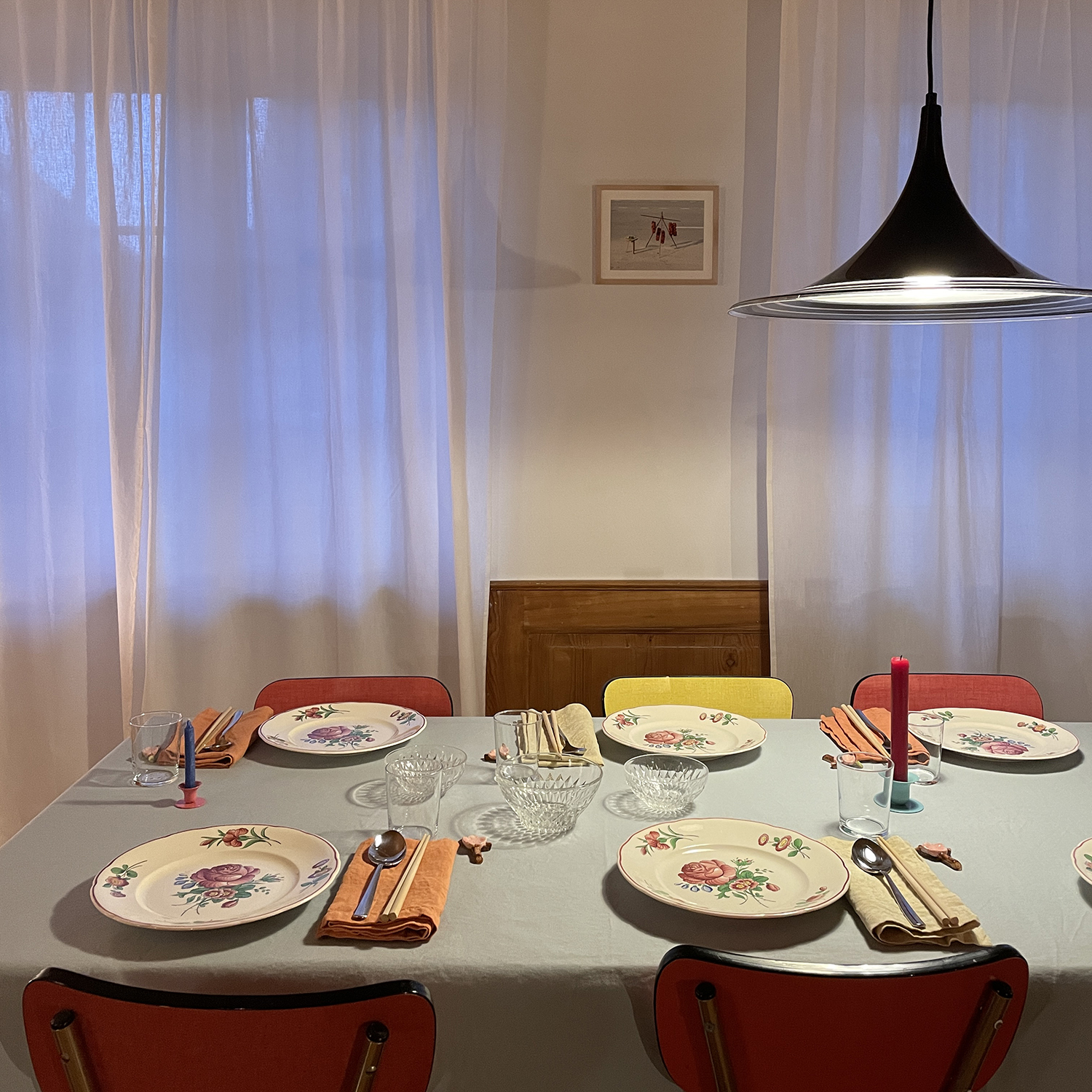 ︎ homemade
︎ fresh
︎ meat & fish sauce

A private dinner on quest for a group of friends in Winterthur.


1 fried wantan with a homemade meat filling, served with pickles

2 rice meal with stir-fried beans & carrots, pumpkin soup with braised and caramelized meat (pork), egg, tofu and vietnamese meatloaf (1) fried tofu in tomato sauce (2).
3 yellow mung bean pudding dessert with coconut milk

1 Hoành thánh chiên & đồchua
2 Cơm với đậu xào, canh bí, thịt kho trứng, đậu hũ sốt cà chua
3 Chè đậu xanh



Culinary evening at Atelier orbit in Winterthur
12 July 2022
15 people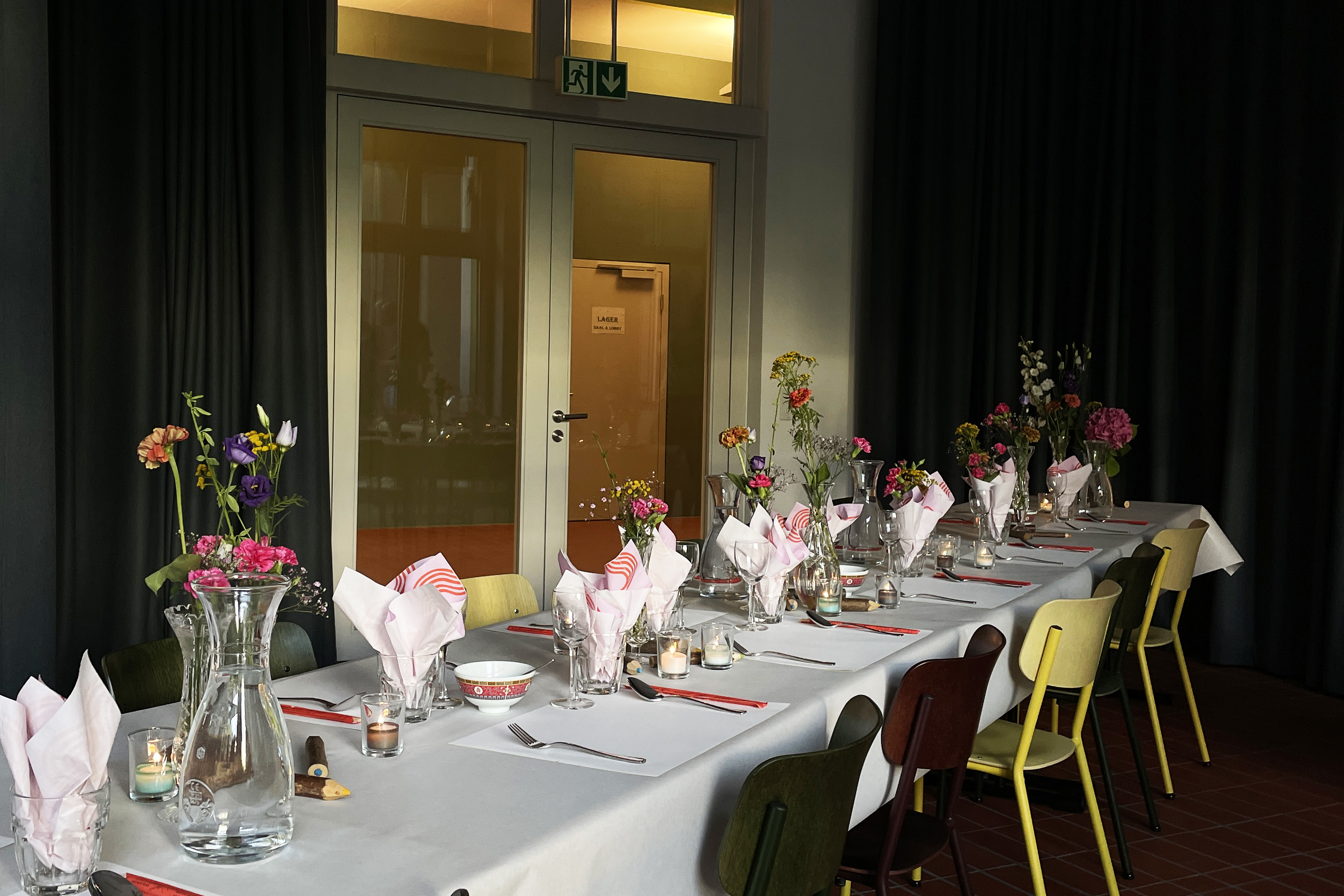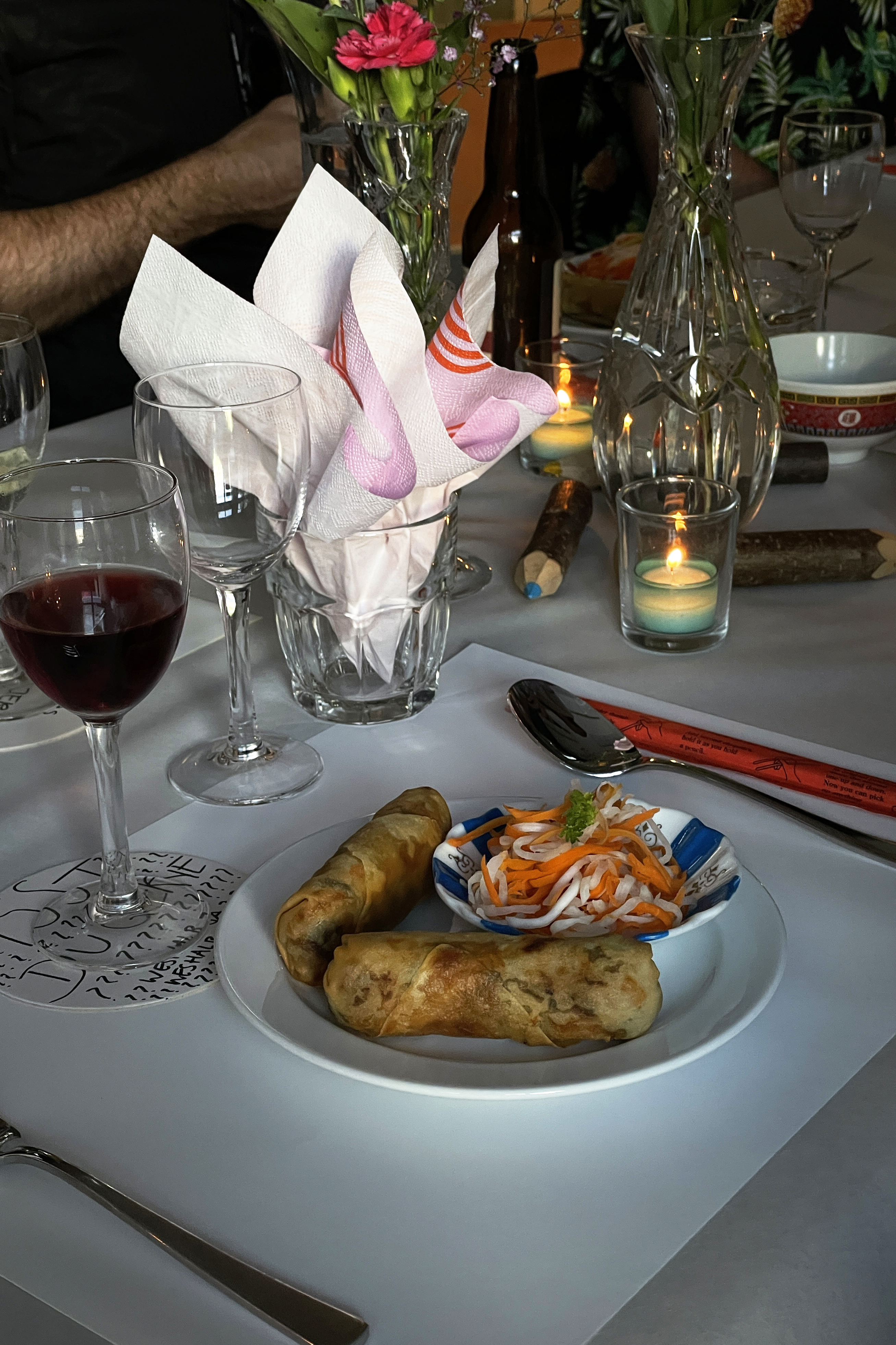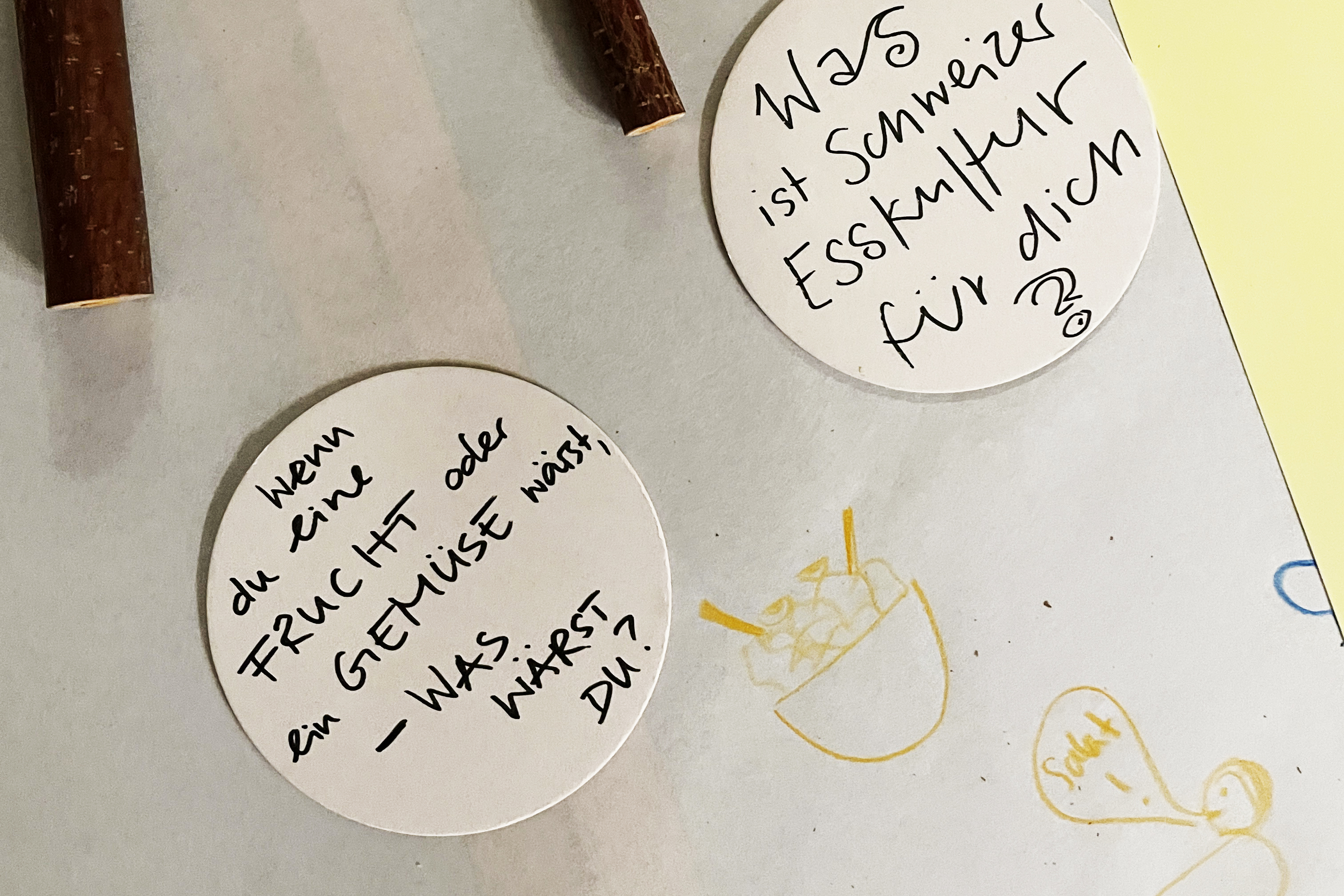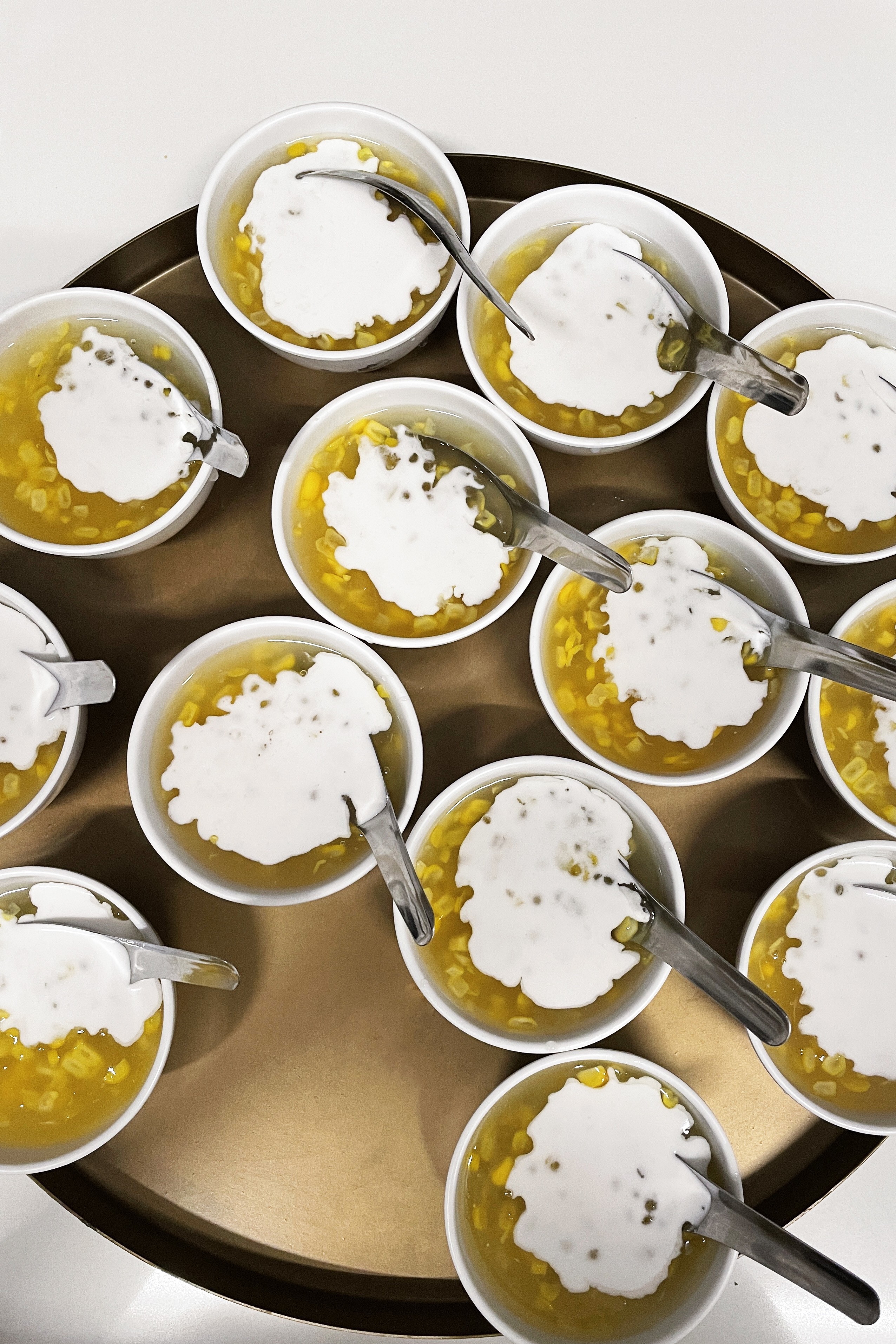 ︎ homemade
︎ fresh
︎ vegan and meat options
A community summer dinner at orbit's studio space in Winterthur. With an extended introdocution into my work as a visual and food artist.
With great help from Monika Wilhelm and Pia Maurer (orbit).
More info here.
1 homemade spring rolls with pickles

2 rice meal with stir-fried broccoli, champignons & carrots, sweet-sour tomato soup with fresh pineapple & braised eggplant in ginger and leek.

3 sweet corn pudding with tapioca and coconut milk

1 Chả giò & do chua
2 Cốm, xào broccoli, carot, nấm & cà kho với canh chua
3 chè bắp
Atelier Christmas Dinner in Zurich
13 May 2022
45 people

︎ homemade
︎ fresh
︎ vegan or meat options

A community christmas dinner in May, post-poned due covid-19, in a studio space of animators and illustrators in Zurich.


1 homemade spring rolls with pickles

2 rice meal with stir-fried broccoli & carrots, chinese cabbage soup, with either braised and caramelized meat (pork), egg, tofu and vietnamese meatloaf or fried tofu in tomato sauce.

3 yellow mung bean pudding dessert with coconut milk

1 Chả giò & do chua
2 Cơm với rau xào, canh cải, thịt kho trứng, đậu hũ sốt cà chua
3 chè đậu xanh